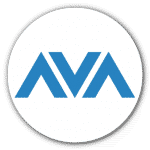 AvaPartner Affiliate Program
The world of affiliate marketing has made certain leaps in the past few years or so, today you are not required to be in a dedicated office or building to be able to become the marketing head or advertising partner for a firm. With the advancements in technology and especially the availability of the internet anyone can become an affiliate advertising the products or services of its dedicated client from the comfort of their home and earning a decent amount of money in doing so. AvaPartner is nothing different, it allows you to earn a lucrative commission from every sale that you have made for the AvaPartner.
Join the AvaPartner affiliate program right now
You will be tasked to advertise the products and services of a brokerage firm that has a reputable presence in the whole world and has a global outreach when it comes to its clients. AvaPartner has not only built a reputation in the affiliate business over 15 years but it is also considered as a well-versed brand among the top business companies and enterprises of the world.
The most unique aspect about the AvaPartner affiliate program is that it allows you to choose from different modes of commission such as which one you are comfortable proceeding with. there is the CPA, RevShare and even the hybrid commission plans, choose whichever you are most comfortable with and start earning today.
World-class troubleshooting team ready for you 24/7
When it comes to the troubleshooting aspect of an affiliate program most are not going to help you when you get stuck somewhere, you are on your own and this makes those affiliate programs less deserving of your time. Here at AvaPartner affiliates, you have got a team of professionals working around the clock to provide you with any technical assistance that you might require. You can have the best of the analytics and tracking for the sake of understanding the traffic that you are receding and making the best out of this game.     
When you are all done with the registration process and you do sign up you receive access to an intuitive dashboard that allows you to tap into all kinds of eccentric gadgets and tools to help your affiliate journey. You can track your sales, the engagement with the audience out there, and above all, you will be able to tweak things the way you see fit and increase your sales and engagement numbers dramatically.
Two-tier affiliate program promises steep earning
AvaPartner is a two-tier affiliate program which means that you are welcome to bring in your referrals to the program and they will be working as your sub-affiliates. Any sales that they successfully complete makes you entitled to an endearing sum of money in the form of commissions. This increases your chance of making a decent and consistent earning with the program, if you continue to bring in more and more sub-affiliates and referrals to the program then this simply means that your chances of earning more commission also increased profoundly.