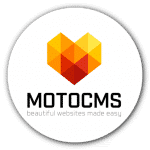 MotoCMS Affiliate Program
MotoCMS is a web design facility that provides its users with some of the most amazing and cost-effective websites, plugins, and many associated features which they want to include on their site. MotoCMS is a fairly optimal and competitive agency out there serving millions of customers and to maintain this level of outreach it has even introduced an affiliate program which we are going to talk about shortly. The affiliate program allows you to earn solid commission from the sales that you have made for the company and it is a two-tier affiliate program so you can have some affiliates working under you and become automatically entitled to a part of the commission earned by them.
Web development knowledge is not a requirement
Working with the MotoCMS affiliate program you might be thinking if you should have some kind of background in web development or some know-how, to begin with. But you would be amazed to know that this is not the case, the affiliate program is for anyone who wants to make some solid money working from home, promoting the products and services of MotoCMS through the social media platform. Every sale that you secure makes you entitled to a hefty commission, in doing so you can even have a team of sub-affiliates working under you and since it is a two-tier affiliate program you would have a nice cave-in into their commission as well.
So, if you have a serious knack for earning a steady paycheck that allows you to go the extra mile by putting in some effort on your part then the MotoCMS affiliate program is for you. The web development skills on the other hand required for this transition are 0-100% range, you just need to be a solid salesman and a marketer for the firm and the rest is easy. Signing up for the MotoCMS affiliate program you will definitely get access to all kinds of resources and tools to make this program a success for you and MotoCMS simultaneously.
Earning more commission with MotoCMS as you go
MotoCMS affiliate program s