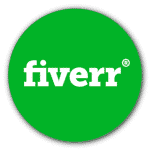 Fiverr Affiliate Program
When it comes to an affiliate program there are a lot of factors that need to be considered such as the overall commission rate that the program is offering, whether the program is two-tier or single-tier, and the coverage of the program on a global level. You will be amazed to know that Fiverr Affiliates is the most tenacious affiliate program of all time, it allows affiliates to advertise services of the Fiverr Sellers which are practically thousand in number to about 160 countries, so there is no problem with the global outreach. You can advertise in Europe, the US, and other possible countries where you think that people will respond to the advertisement.
It is a two-tier program so you can invite other affiliates to be a part of it and these will be your referrals and the best thing is that you will get a fixed percentage of the sales that they have made. This is what makes Fiverr Affiliates so unique and promising for people who want a consistent paycheck at the end of the month.
Get compensated for your efforts throughout the year
Cookie duration on the other hand for the links that you develop and then advertise via social media or using the Fiverr dashboard has an average lasting period of 365 days. It means that when someone clicks on this link and places an order on Fiverr you will continue to be compensated for every order that the Buyer places from then on.
This is the very thing that sets Fiverr affiliates from other global affiliates programs out there. There is no restriction for the incoming traffic as many affiliate programs out there have issued a restriction that the traffic should only come from North America and such but the Fiverr Affiliates doesnâ€