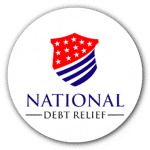 National Debt Relief Affiliate Program
When it comes to paying your credit card bill of the month most people make it a habit to hold it off as long as possible. They try to bury the bill in all corners, under the loads of other responsibilities and bills which they need to pay at the moment where the credit card bill should be given the highest priority. If the pattern continues then soon it becomes more of a debt than a bill and the debt continues to accumulate until it has amassed into a pretty hectic sum.
National Debt Relief is a local service helping people to be able to pay off their credit card debt in a realistic timeframe. It works closely with the debtors to understand their potential situation, does extreme case study for their specific problem, and present them with likely scenarios where they can see their debt collapsing and this unhinged sword of debt finally leaving them in peace.
National Debt Relief offers a lucrative affiliate program
Recently enough the National Debt Relief team has introduced a pretty lucrative affiliate program to the referrals and affiliates out there who are willing to share their services and products with others via blogs, videos, or social media platforms. Every click makes you eligible for a commission directly deposited to you by the National Debt Relief.
You can earn up to $27.50 per relief quote requested from a client via the pay per lead program of the National Debt Relief. There are only 6 short fields to take care of within the program and you also get to earn a 12% solid commission from all your other referrals to whom you have introduced to the program. National Debt Relief does have a strong reputation within the financial industry which means that it is a legit affiliate program allowing you to make some extra money in your free time.
You are not required to have any background knowledge or affiliation with the financial world to be eligible for the program, the only thing that is required from you is the passion to earn.
Why join this program?
There are many potential reasons that might tempt you into joining this program for good. At first, there is the fact that you will be able to earn a pretty decent commission for all the sales that you manage to pull. Other than that if you get stuck anywhere and need assistance then the top affiliate managers would be able to help you through it.
This being a two-tier affiliate program means that you can advertise it to other possible referrals of yours and earn 12% direct commission on the sales that these bring. The program offers a wide area for the sake of advertising in the US so you are not out of options when it comes to the region where you can advertise the program. This affiliate program is pretty special as you get to earn money via two possible aspects; making a lead or sale yourself and earning a solid commission over what your referral has made.